When I was still schooling, I used to head to high street outlets and
flea markets
to grab my latest
bargains
for accessories. But we have to admit that even if you've applied a layer of nail polish onto them, after awhile, these accessories (rings especially) will start to peel, rust and stain your fingers. Though, I still conduct my treasure hunt at flea markets once in a while, I've started to invest in accessories that
last
. They may be slightly costly but given their durability and unique design, it
is
worth the price.
One e-boutique to shop at is
Jooix
(
joo-eeks
), best known for a lineup of niche designer labels in fashion and lifestyle. Newly launched last year by Singaporean Angelina Seow,
Jooix
is derived from the french phrase '
joie de vivre
' meaning joy of living. With jewellery from the US to France, stationery from Brazil, cushions from Africa and more, Jooix is a one-stop site for high quality exotic finds from all over the world.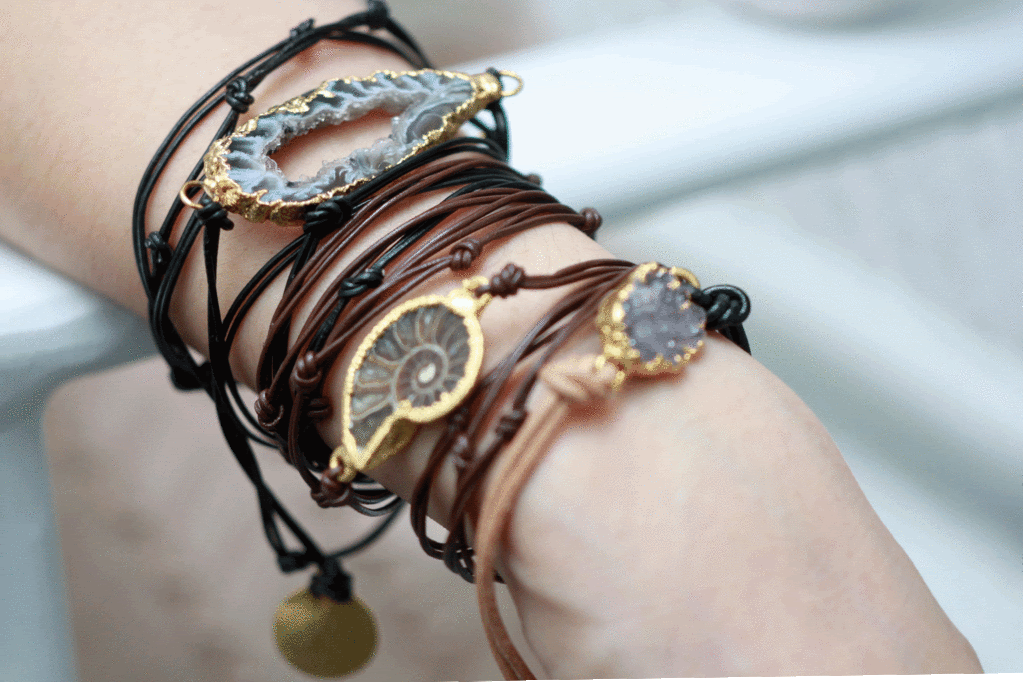 VW.: What inspired you to set up Jooix?
AS: I have had a lifelong love affair with all things unique and cool since young. Even as a teenager, I envisaged myself sourcing for precious, pretty objects. But those were the times when society and family deemed that a degree and a corporate route were the ways to make a living. A decade or so later, armed with extensive corporate experience in global branding, a stint in jewellery designing, plus living and travelling
across Europe and Asia Pacific, I knew it was high time to follow my heart.
Whatever that has fascinated me, especially those charming finds in the obscure boutiques and museums along the streets of Saint Germain, the MOMA in New York, and Daikanyama in Tokyo
–
I want to bring those experiences to everyone, regardless where they may be, at any time they desire.
Tell us about the designers you have.
We carry niche, coveted labels with a dash of luxury and quirkiness.
For jewellery, we have edgy, rock-chick label
Noir
which is coveted by the likes of Lady Gaga; fine jewellery with a fresh perspective from
Nina Nguyen
(three unique gemstone bracelets above) who is based in Florida and more.
Most recently, we are proud to launch
Notiz by Jooix
(spot those cute owl rings above)
and
Nadka
from Lyons
.
Notiz is Jooix's debut and limited edition collection of fine jewellery that is luxurious and utterly unique.
Nadka

(necklaces below) resonates instantly with its luxury gypsy feel and play of skulls and ribbons. Think naughty and nice! Using a creative mix of skulls, agate, onyx and crystals, every piece is lovingly handcrafted in Lyons, France.
How is Jooix different from other online stores?
Unlike mainstream online stores, Jooix offers highly curated accessories – we are big on design, uniqueness and quality. Browsing through Jooix's website is akin to taking a trip down the boutiques and small streets of Paris and New York – fresh, inspiring and utterly unique. We offer a plethora of small pleasures, for yourself, your family and your home.
Interestingly, Jooix occupies a special place, somewhere between luxury and indie. Here is where you will discover niche, coveted labels from around the world.
Tell us an interesting sourcing experience you have had.
In January this year, I was in a trade show in Paris. The way the various brands' booth were spectacularly done up, complete with mini coffee bars and a magical ambience within each booth; it just took my breath away. It was a feast for the eyes, truly, not to mention the huge array of stunning products. I admire the incredible effort the European brands take in presenting themselves. Such pride, such inspiration.
Here are the five facts about Angelina, exclusively for
VW.
:
1) Angelina
did tandem hang-gliding, horse-riding in a valley, as well as flew in a Tiger Moth plane in South Island, New Zealand.
Totally memorable!
2) She has
medical allergies to alcohol and cannot drink one bit, seriously.
3) Before founding Jooix, she used to head corporate branding globally for private firms and MNCs. This partly explains why she has been to some 30 cities across Europe, the U.S. and Asia Pacific, in the last six years.
4)
Foie gras, artisan scents and gorgeous bling blings are her greatest weaknesses! She sustain her indulgences by working loads, often even into the weekends.
5) The one and only time she hitch-hiked was in Aoyama, Japan. A Japanese lad who had no inkling of English picked her up. As they struggled communicating via sign language, they didn't realise they had over-shot the destination, and had to turn around.
For the first time (after two years of closet blogging),
VW.
is collaborating with
Jooix
for an exclusive by-invite-only shopping event! Not only can you score great deals for Jooix accessories, designer clothing from British labels
Handwritten
and
Bolongaro Trevor
, Italian label
Cut It Out
and more, dress your very best and get spotted by me to win Jooix shopping vouchers. Come on down!
Here's how to win:
1) Like Jooix's Facebook page
here
2) On the Jooix + VW. event image, leave a comment on your favourite Jooix product and why
3) Email me your name and email address at vw.vionawang@gmail.com
4)

2

readers will win $30 Jooix vouchers and a pair of preview invites (30 mins earlier) each while 10 readers will win a pair of invites.
*Winners will be contacted via email.
**Contest will end on 2nd May, 8:00 p.m. (GMT+8). Open to Singapore Residents only.
All the best and I look forward to meeting you!