We've awed at the shark tooth necklace on Givenchy's 2012
runway
. Finally, I got to see, touch and feel it in person. A helluva statement necklace! This is one of the reasons why I enjoy street style so much - like how they always put it, you get to watch it translated from the runway to the
real
way.
Jireh, a final fashion student from NAFA, shares his tip on layering in humid Singapore: wear your sweater over a sleeveless shirt instead (note: sleeveless) instead of a standard shirt. This way, you won't sweat too much and nobody will notice it either. Your sleeves won't add too much faux volume to your body as well, creating a slightly over-sized you.
I like how Jireh wears muted colours to draw more attention to the different types of textures in his ootd: knitted
Topshop
sweater, geometric
Issey Miyake
's Bao Bao and pony hair
Dr. Martens
.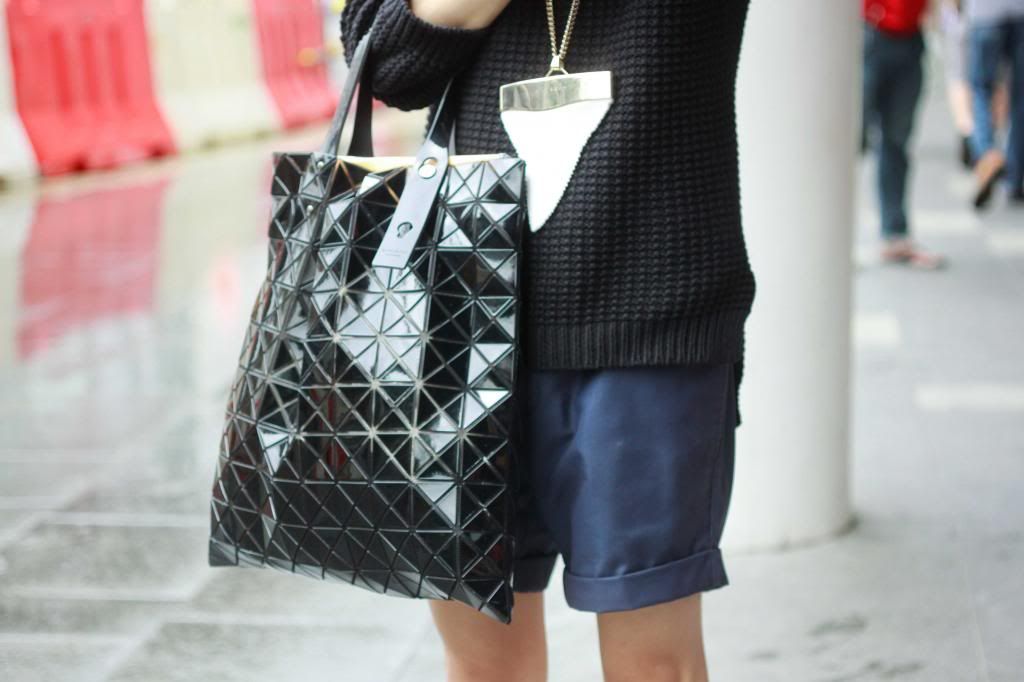 Exactly one more week left for you to own a uniquely Singaporean t-shirt from local label, Roof Industries. Find out how here.