While you are feasting on Chinese New Year goodies or Fashion Week coverage (feasting is loosely used for Fashion Week solely because of its tasty nature with designs we simply wanna devour), as late as this post can be or rather not since the
Louis Vuitton Cruise 2013
collection is in stores
now
, what you see here is what you can get immediately.
I was invited to the media preview sometime last year and I have loads of favourites to share with you. I'm in love with
the platform sandals (buy: metallic ankle strap sandal (second image below) at SGD1,884) that give you height without compromising your comfort. They aren't as steep as heels but are just as gorgeous. What's more important? You can stand for longer hours and walk further distance, extending your style radar signal to the next event and many after.
Striking geometric play on jacquard (i.e. fabric with an intricately woven pattern, see close-up shot of LV buttons and ribbon loafers) are inspired by optical artist Vasarely's work. The print, combined with the woven texture, looks amazing on both the coat and loafers, don't you think?
Here's a
refreshing take on Singapore's-weather-appropriate cut-outs. I like how a variety of shapes in varying sizes are created, including the cute polka-dotted ruffles as extra topping for the blouse. On a side note, imagine the amazing tanning shapes you get after a day at the beach. I would definitely werk it! Me ain't no big fan of leopard print but I will totally wear the Singapore's-weather-inappropriate-but-perfect-for-everywhere-else jacket. The c
ontrasting floral outlines and leopard print (perfect placements btw) is in such an unexpected mix.
And finally, fans of the Speedy, you've got a new addition in an awesome shade of purple.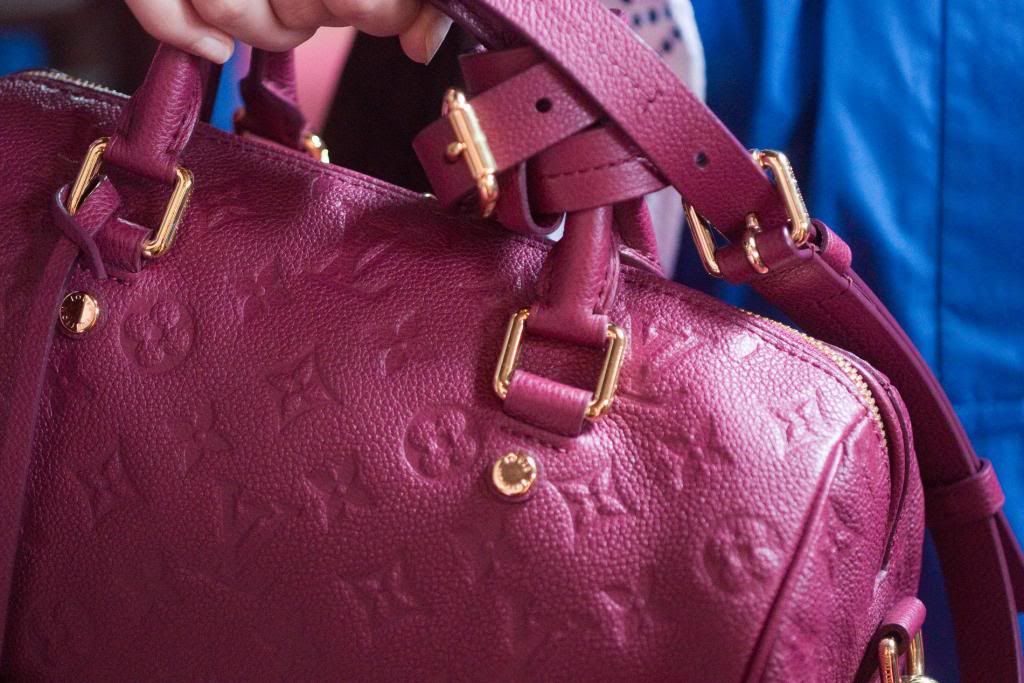 If you reside in Singapore, I recommend you to take trip to the LV Island Maison at MBS. Otherwise, find your nearest store here and shop away!