Yesterday was my very first time attending a haute couture show and it was literally an eye-opener (my contact lenses were so dry, I cried). From the piece-by-piece glued on crystals makeup, opulent earrings and neckpieces to super dramatic sky-high hair and headgears (these were just neck-and-above descriptions btw), China's couture designer
Guo Pei
transported me to a never-before-imagined fantasy land where I say, only the queens, princesses and even goddesses of the ancient Chinese history hang out.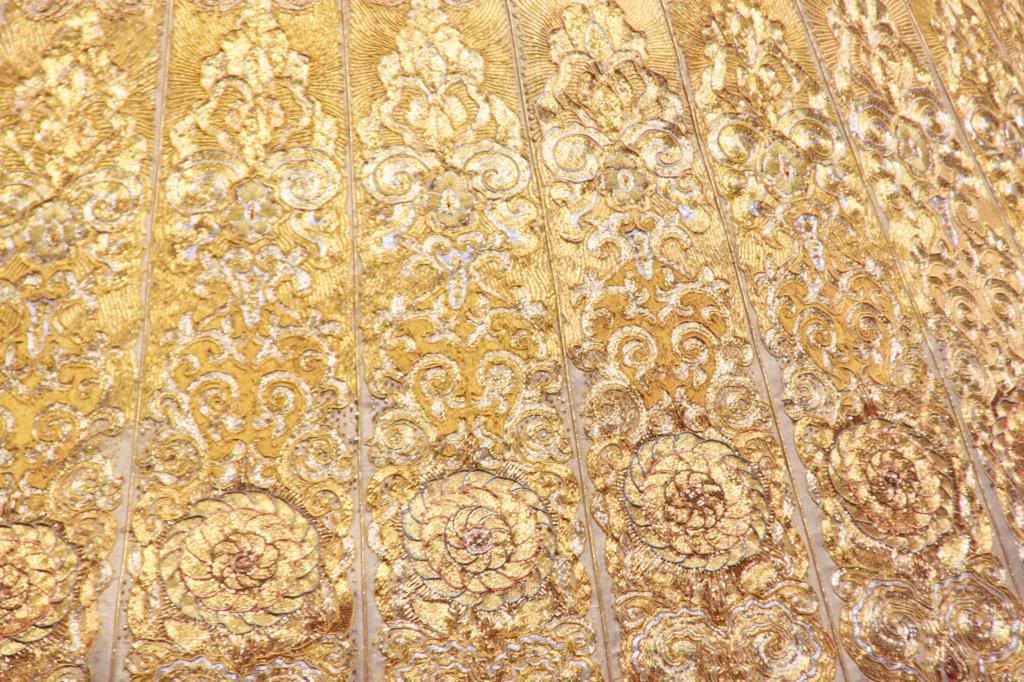 Just a reminder: every single detail is
handmade
. This is what makes haute couture so damn haute! Ready-to-wear, it's time to hit the sack (for now). Some gowns were so extravagantly made that models were assisted off the runway immediately after their final pose. Yes, it was
that
extravagant. I can't imagine the amount of time (some measured in years) and effort it takes for a design to grow from merely a sketch to the final look, every detail in place, on the runway.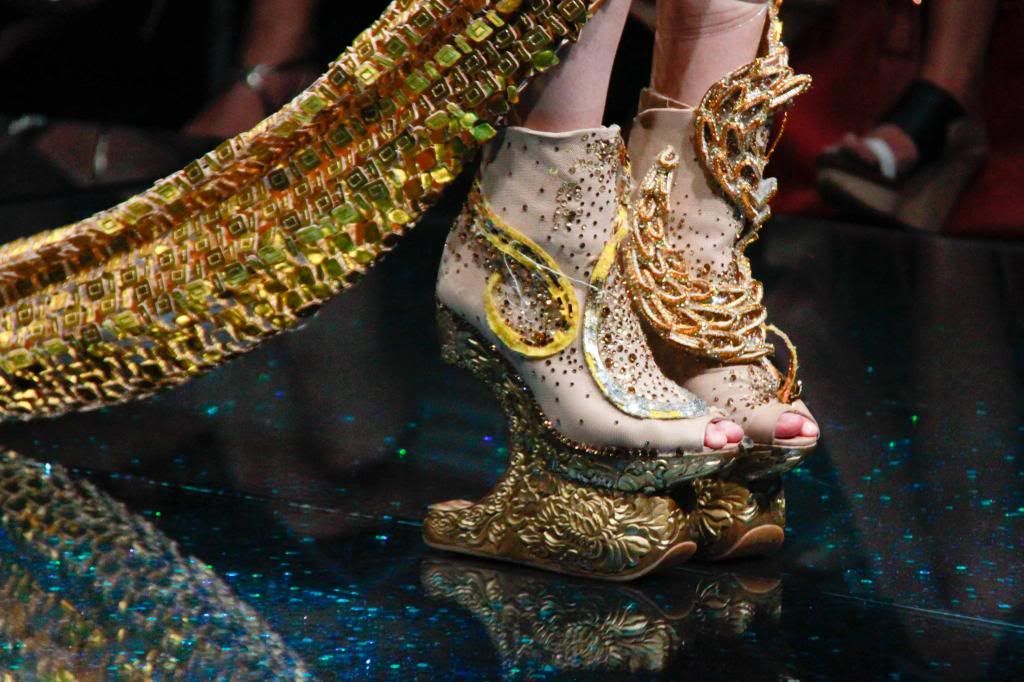 Rather saddening it is that Guo Pei's amazing collections will not see the light out of the runway or exhibitions, given these work of art are meant to be archived like that of the Parisien couturiers' and Alexander McQueen's. However, I could still see some of her shoes hitting the streets. Look at the unconventional structures, the embroidered platforms and the hollow wedges with beads hanging in the middle. Sure these shoes will immensely reduce your speed of walking, but what's the rush? They are meant to be admired and to inspire. Okay fine, that's my wishful thinking. Not on the streets but maybe at weddings?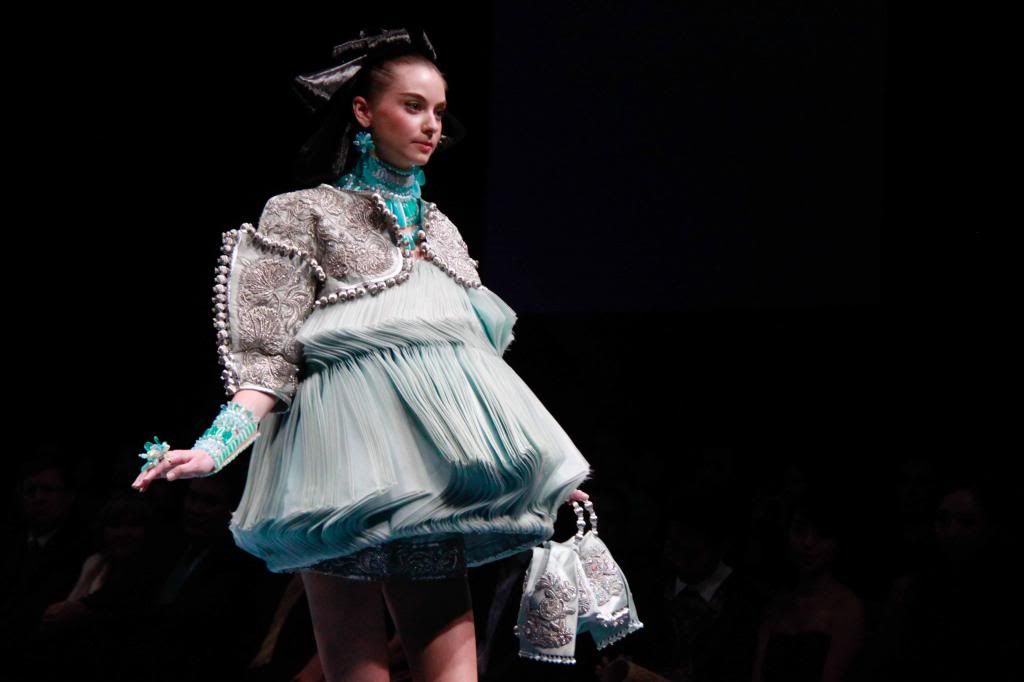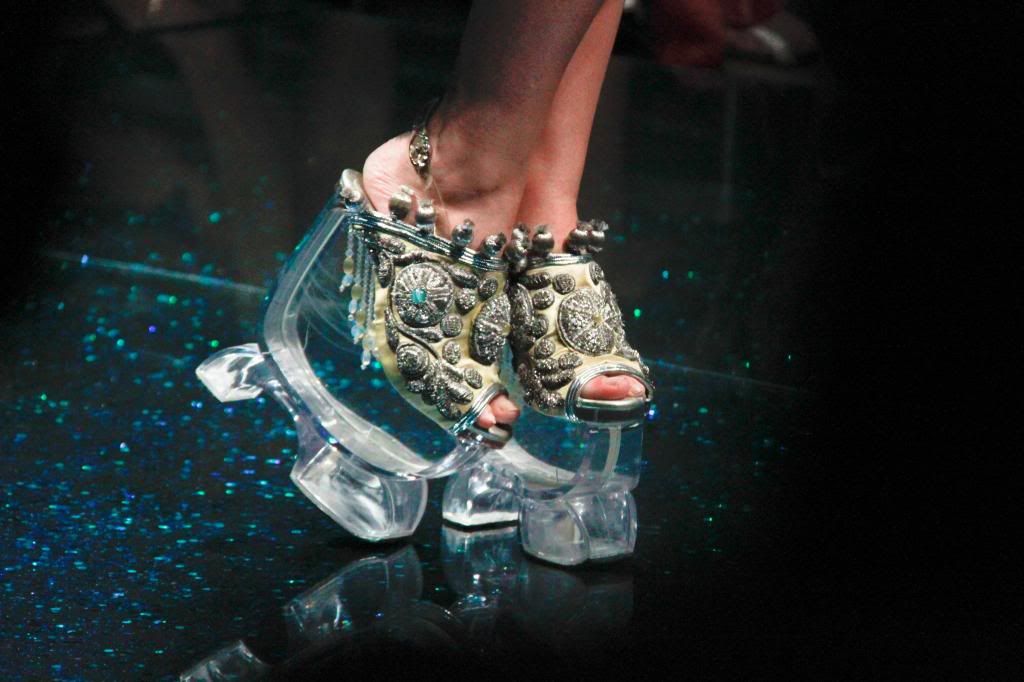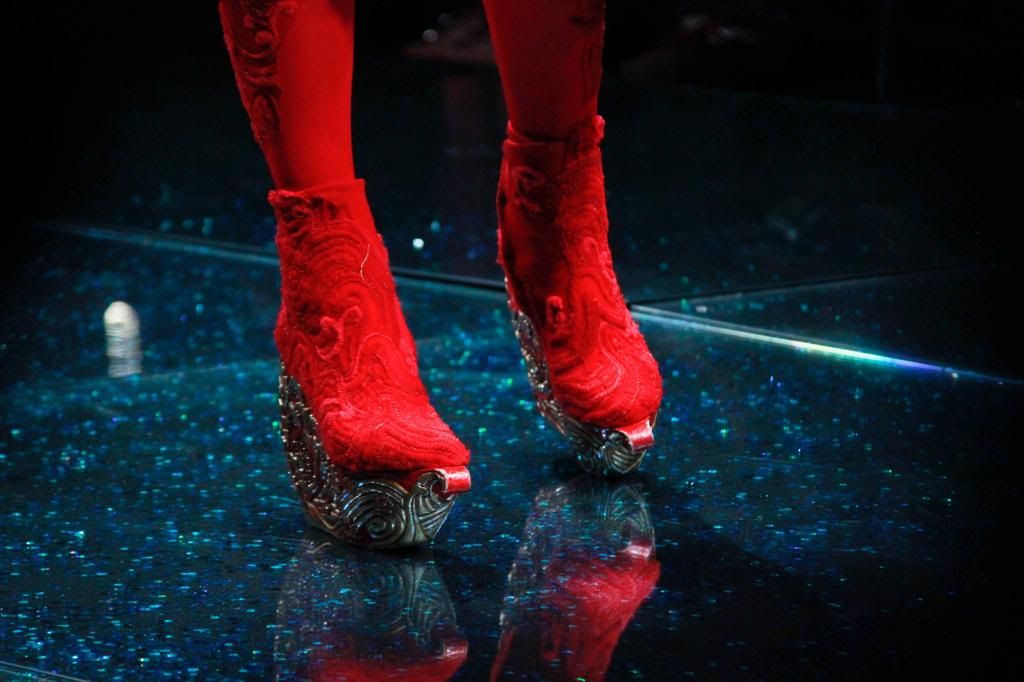 Show's over. Time to head back to reality.
Bleah!
If you like to view the entire collection, hop on over to Fide Fashion Weeks
here
.