Lugging a DSLR on my shoulder, which weighs roughly about 500g and walking for at least 30 mins is a workout routine for me as a street style photographer. When I got my hands on Canon EOS M camera (half the weight of my DSLR) naturally I went, "No way! It' can't be so light!" I'm not gonna brag about the camera but it has certainly made my street style feature for
Clozette.co x Canon
much easier.
So along Orchard Road I begun cruising with the Clozette.co team, in search of my stylish subjects and arm party-goers on a Saturday afternoon. From ION Orchard and the weekend flea at *Scape to The Cathay and Bugis Street, we eventually made our way to Haji Lane at the end of a 5-hour search. Yes, it was
that
far (and definitely, worth the calories burned).
I'm pretty amazed how I could cover a wider range of looks: ladies in jumpers, suspenders, high-waisted skirts and shorts, skirts of all lengths, denim, leggings and even one rocking her knee-length shorts with a colourful pair of heels - all in one day. And for the wrist takers: henna-clad bohemian style, pink goth, studs gathering, charm parties, customised dog-tag and more. And did I mention a 7-11 ring? Fancy that!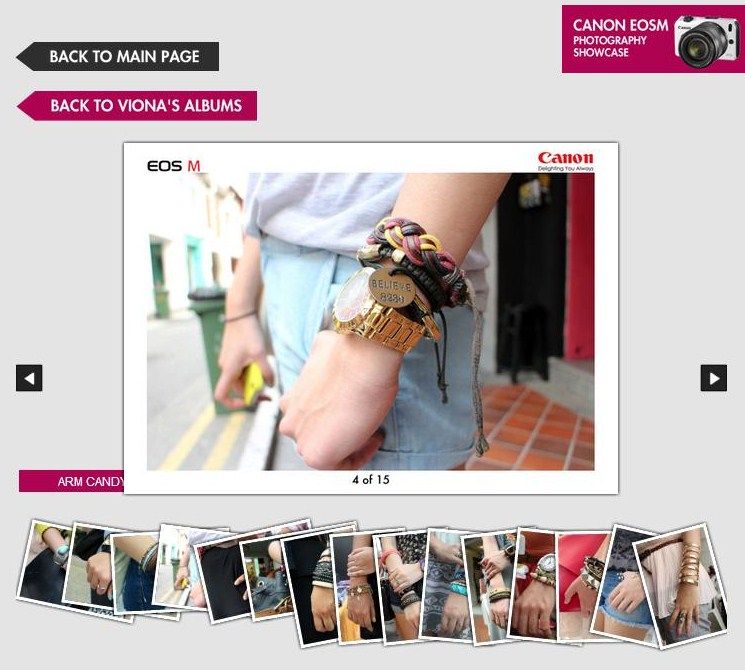 Grab a packet of
Super Ring
and enjoy clicking through my albums
here
.