So that T-shirt has been in your closet ever since you were in secondary school and you only wear it out for supper with friends (pairing it with high-cut
FBTs
) or a quick food run at a nearby coffee shop. There's actually more wearing life to your tee than that! I'm not talking about using them as rags to clean your windows but wearing them out for a lunch date, dinner with friends and even to work (on casual Fridays that is).
With a little love from our very own quirky homegrown T-shirt line,
Roof Industries
, let me show you how.
Anything high waisted is great to match with your T-shirts. Here, I paired it with a denim skirt my sister DIY-ed, chopping off the bottom to create a flattering shape to show off your legs - another great idea to breathe life into your unwanted denim skirts. If the denim jacket is a bit too hot (even if you have them hanging on your shoulders), opt to drop the jacket and roll up your sleeves instead (just like what you did to your PE shirts back in school. You have to agree with me, it used to be a hot hot trend and can still be hot now). Add a statement necklace to top it off. Feelin' inspired?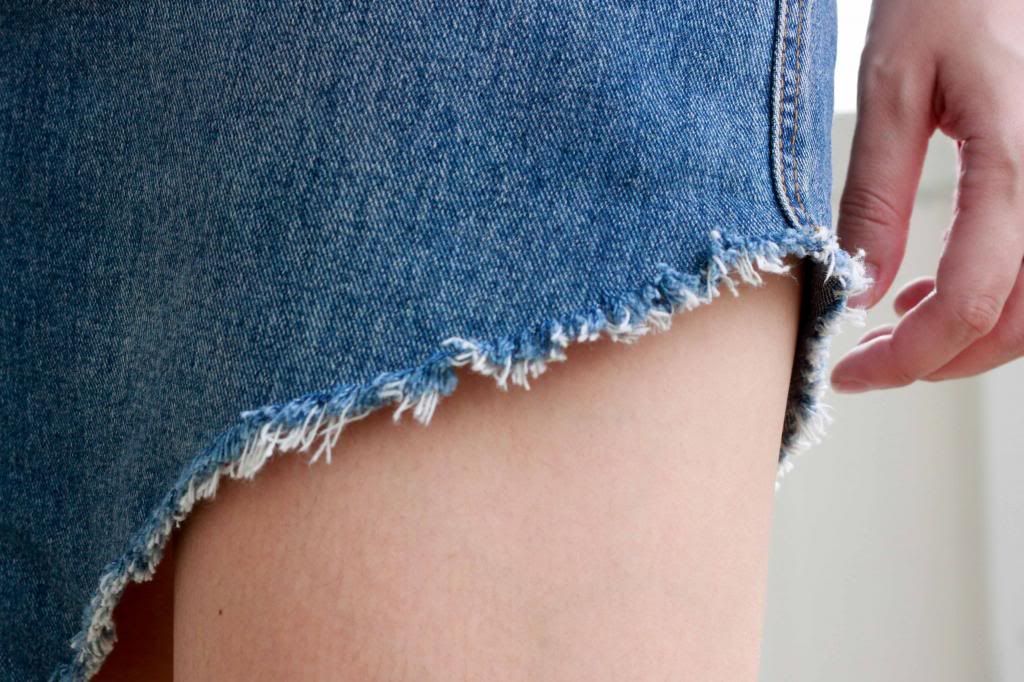 Here's the rundown: T-shirt (S size),
Roof Industries
; Denim Jacket, Et Boite from
Rock & Blues
; Denim Skirt, X-TM; Bracelets, first two (from right) from Cambodia and the other,
Cruciani
; Ring, Flea Market in London; Mary Janes, Miu Miu.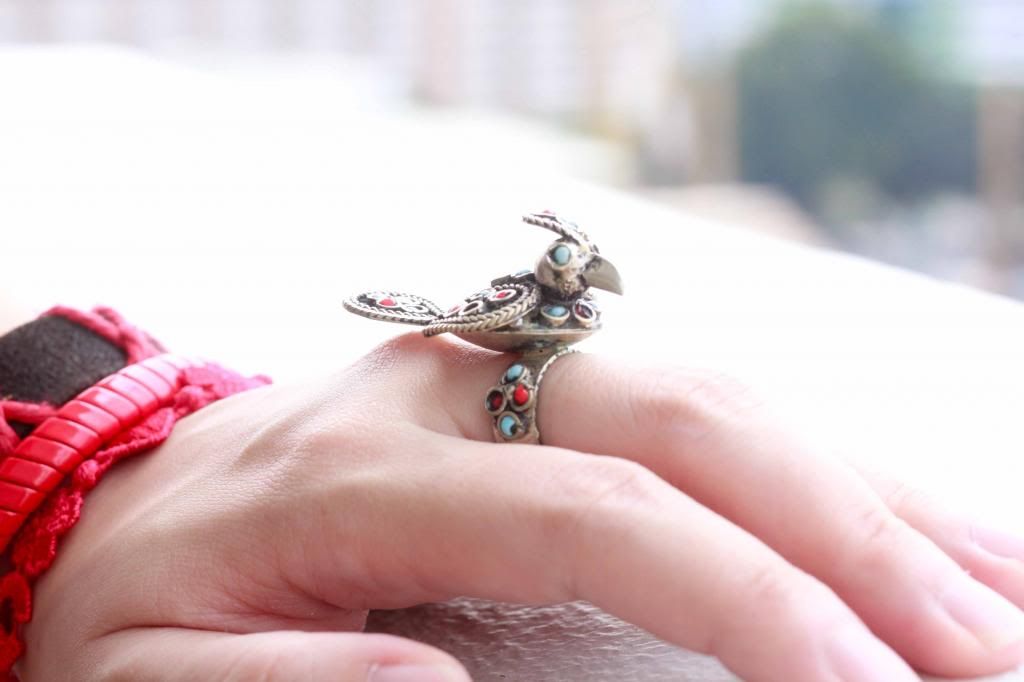 Here comes your favourite part. Three T-shirts from Roof Industries are up for grabs! If you like my 'I <3 Singapore' tee (they are unisex too), you'll definitely love the other designs - all with a unique Singaporean touch. Check them out
here
.
Three steps to win a T-shirt of your choice:
1) Like Roof Industries' Facebook page
here
(You know the drill. Like my blog's
page
and of course, this post.)
2) Email me (at vw.vionawang@gmail.com) your favourite T-shirt design and why you love it so much
Contest ends on 31st January 2359 for Singapore residents only, and winners will be revealed the next day. Just in time for CNY!
I'm gonna take on a red T-shirt next week. So stay tuned!