First things first: who needs a watch when you have Mimi's Prada bracelet? Whether is it fixed at 7:25 a.m or p.m. (though we would rather prefer for it to be in the evening, don't we?), it's just brilliant how with simply four studs, a few leather pieces and one hell of a genius design concept (that probably only the biggest fashion houses can think of), a faux watch bracelet is created which many would exchange their actual working watch for.
Mimi is the proud owner of the leather timepiece
(it's a gift, btw)
and also a vintage Louis Vuitton bucket bag that, again, I'm sure many would die for. A hand-me-down from her stylish mother, the bag saw a replica of its sort at the recent Balenciaga SS'13 show - a clear justification that classic shapes transcend various fashion eras. The
VIP manager of Avalon wears a two-tone dress with cute flower cut-outs from Korea and shoes from Pedro. Don't you just love her stand out combination of black and red?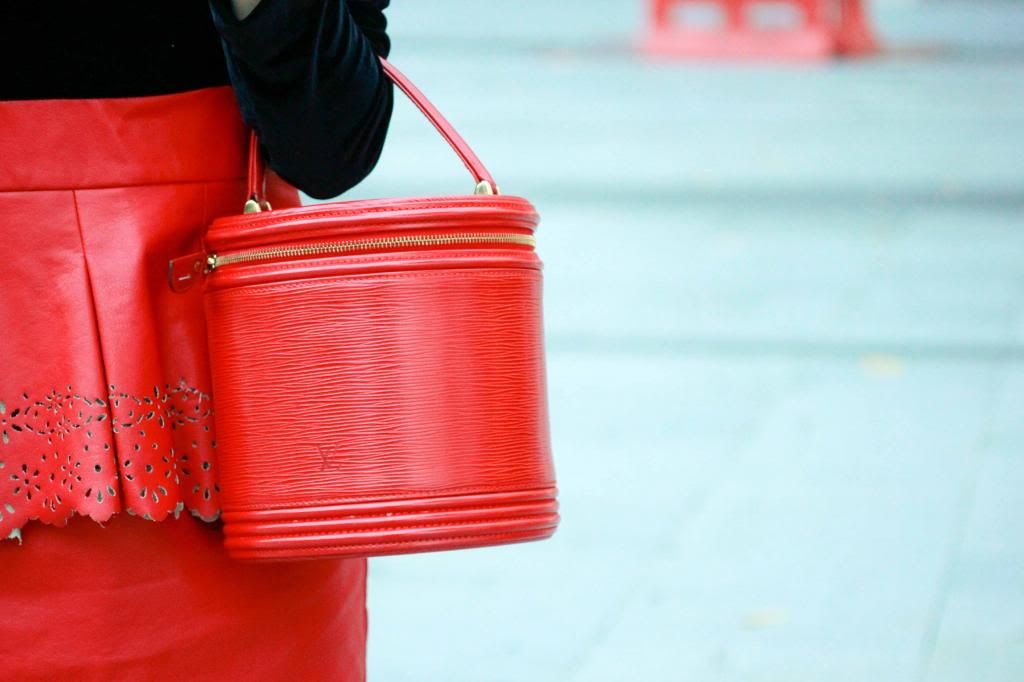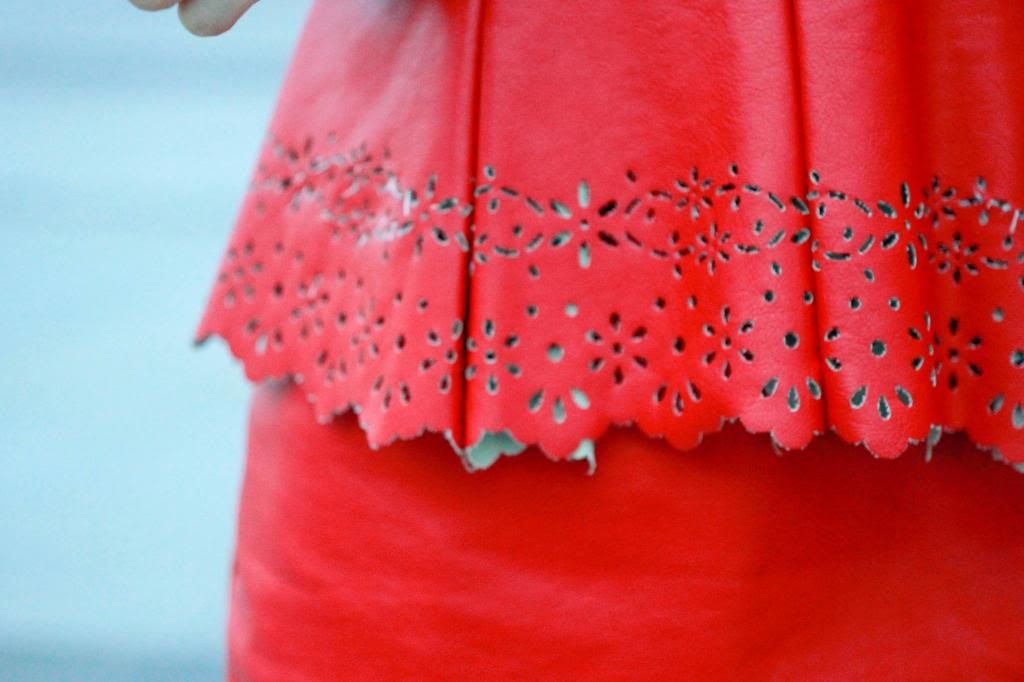 With the Golden Globes ending on a high note, here's a non-fashion related shout out to Christopher Waltz for winning Best Supporting Actor for Django Unchained! Catch it if you haven't!