I'm a fan of black. Well, who isn't? Black is the easiest and most flattering colour for everyone. But even I get sick of an all black outfit sometimes. More often than not, it reminds me of the backstage crew, dressers, ushers, bartenders... you get what I mean? The next time when you look into the mirror and spot a backstage crew lookalike, why not shake it up a little? By that, I don't mean you have to reset your whole styling process, but select one item (top, bottom, bag, shoes or earrings) and replace it with something of a different colour, print or texture like a knitted sweater. Believe me, it freshens up your entire outfit. Look at
Miranda
.
This is what I'm talking about!
Miranda
is the editor-in-chief of
PoachedMag
, a lifestyle news and events site based in Singapore. Instead of a full monochrome look, Miranda opted for a vintage printed skirt that looks simply amazing (it's from her Mum btw). I like how she paired it with the unexpected hardware necklace - hard vs soft. And especially the way she mixes luxury brands with high street favourites. Who says you can't rock a pair of Dr. Martens boots and Prada bag at the same time?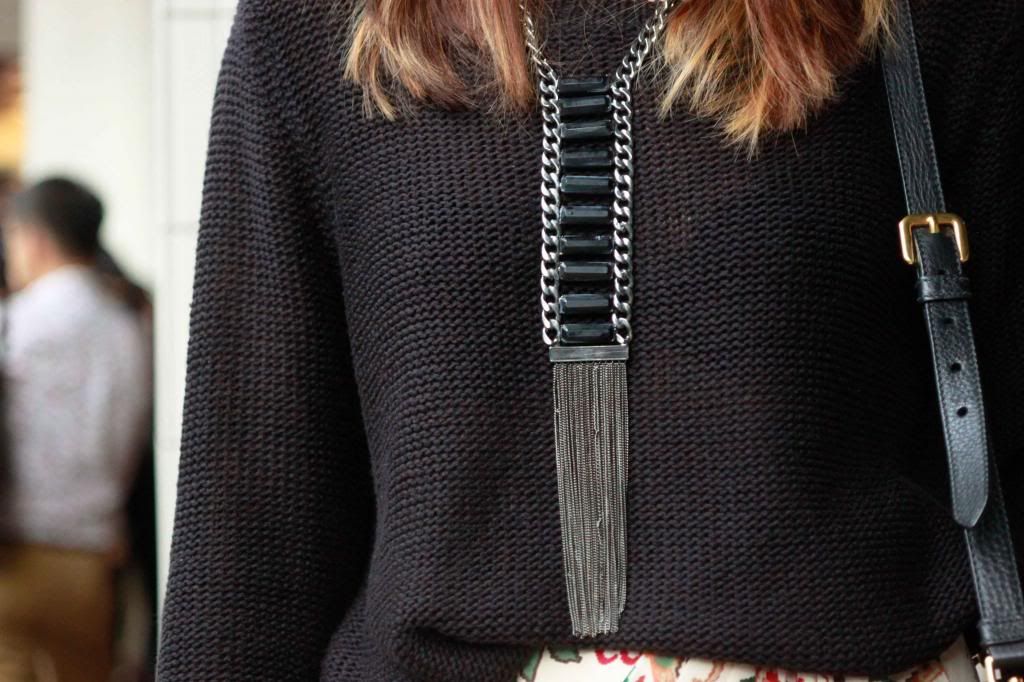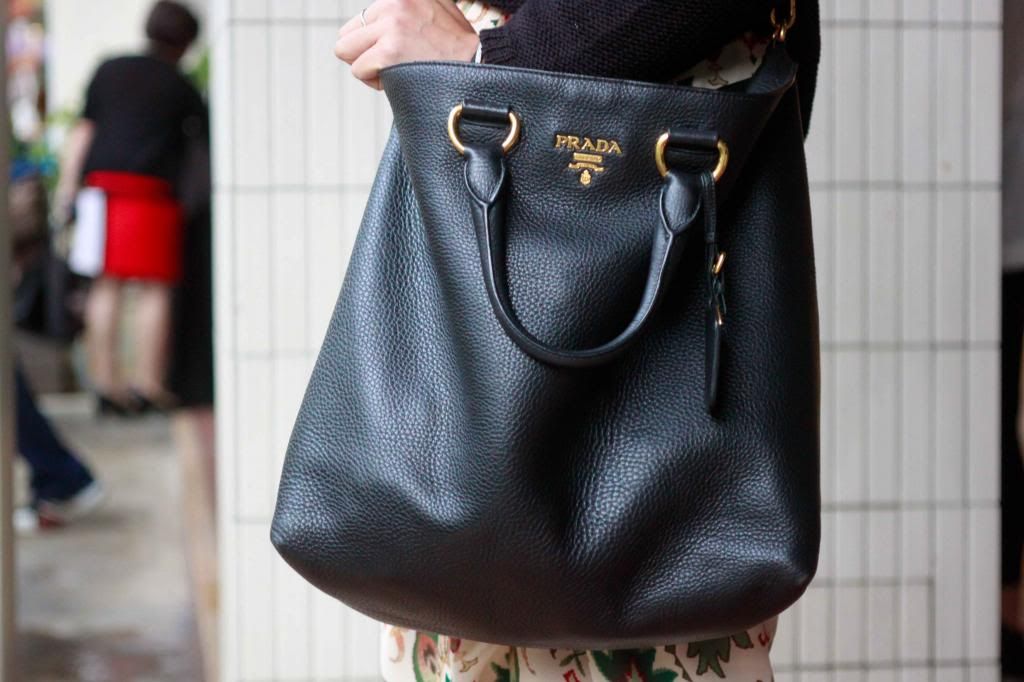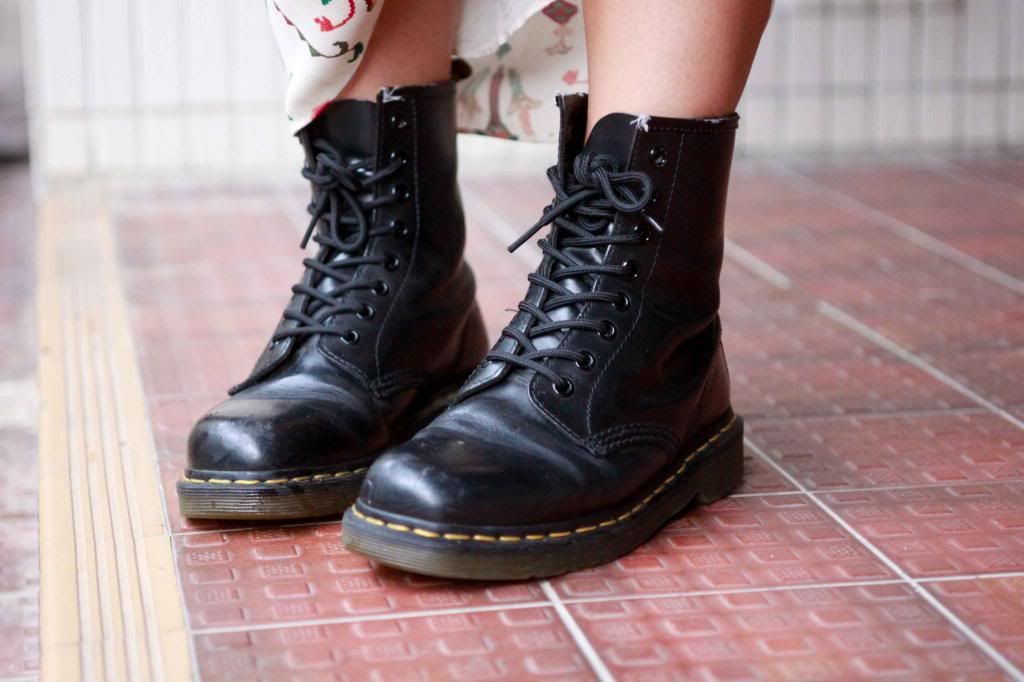 Here's the roundup: Sweater, H&M; Necklace, Topshop; Skirt, Vintage
Arthur Yen
; Bag, Prada; Shoes, Dr. Martens.