Singapore is indeed a super tiny city filled with loads and loads of people. Running into your ex (or exs), colleagues, school mates, and acquaintances in town, a.k.a. Orchard Road happens all the time. So bumping into one of my street style subjects is like reuniting with an old friend!
The last time I met him was
a year ago
at the same place, Mandarin Gallery. You know what, there must be some sort of telepathy between us, I'm sure! But I still can't believe I didn't get his name, hence for now, I shall call him
Mr. Lecturer
.
I must say, sporting an outfit without black is not easy. You can't go wrong with black since it's a very safe colour that goes well with everything. So (almost) everybody wears something black all the time. I love how Mr. Lecturer does it without going overboard. He matches his printed shirt with a pair of military green pants.
Style Tip
: A great way to tone down your printed top is to wear it with any plain-coloured bottom or vice versa.
If you take a closer look at Mr. Lecturer's shirt, you can spot his cute yellow zipper pocket. I don't know what I would put inside but it sure looks great! He's also one of the few guys who can pull off a guy's tote without looking too feminine. Now look at his sandals. The colour is amazing! I would never thought a traditional monk sandal can look this modern. Thumbs up!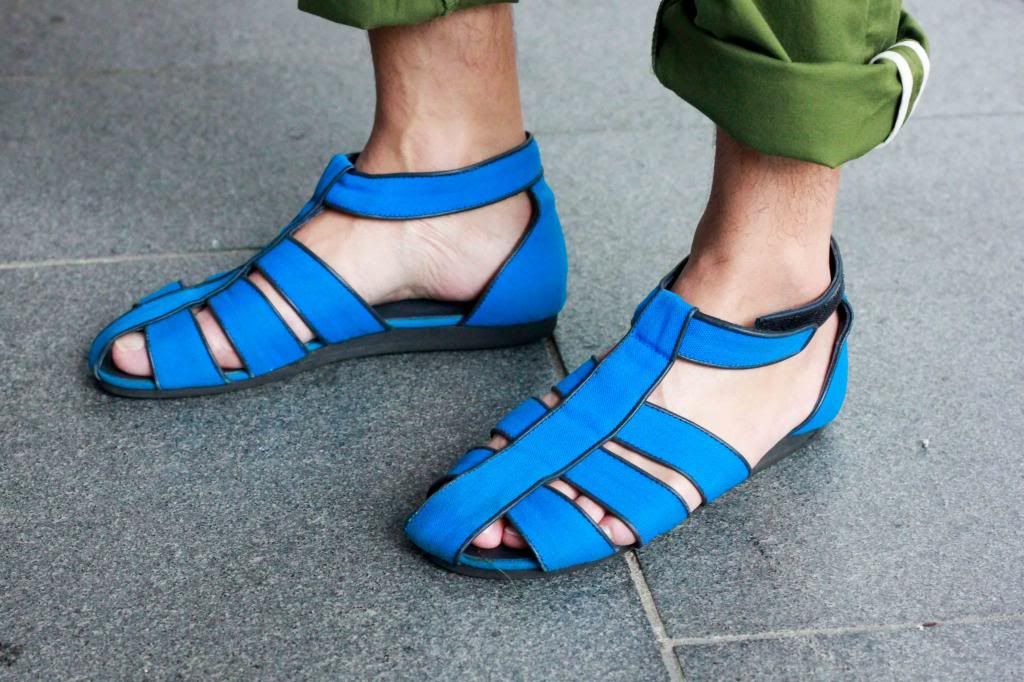 Here's the roundup:
HBNS
shirt,
Goyard
bag, Zara pants, Bottega Veneta belt,
Issue
sandals and Rolex watch.